【热门】我的梦想英语作文九篇
  在日常学习、工作抑或是生活中,大家最不陌生的就是作文了吧,作文根据体裁的不同可以分为记叙文、说明文、应用文、议论文。还是对作文一筹莫展吗?下面是小编收集整理的我的梦想英语作文9篇,仅供参考,欢迎大家阅读。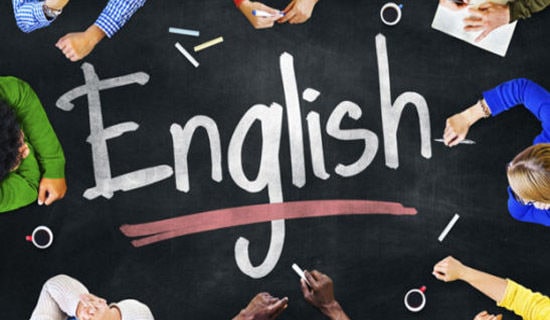 我的梦想英语作文 篇1
  Everyone has a dream.So do I.I never dream of becoming a cool students because I think a cool student is something I won not have. My dream is very simple but it is hard to come true. That is have a good environment.
  There are many kind of pollution on our Earth.Such as white pollution, water pollution ,noise pollution and so on.The pollution is much more serious than I can expect.I see a lot of dirty river beside my home.There is rubbish in the water and the fish are dead.What is more serious,some factories still neglect the environmental rules and throw the waste into the water.They are killing our river!
  But we are glad to see that more and more students from all over the world begin to protect the environment.They go to different cites and villages to preside more and more people to join their movement. I think we all can join it. Environment will be better and better.
  Protecting our environment is our duty.This is my dream. I will keep struggling for my dream.
我的梦想英语作文 篇2
  我有一个梦想,那就是我的设计师梦,我常为我家门前的空地想着,要是能设计一个空中花园该有多好啊!
  有一天晚上,在梦中我成为了一位设计师,设计了我家的空中花园。我设计的花园一共有五层。
  第一层设计一个花园。里面种上月季,百合,还有一年四季开放的菊花。第二层种着奇异草,还有一种非常知名的小草,那就是舞草。听说这种舞草只要"听"到优美的音乐,就会跳起舞来。第三层设计一个动物园,里面养着我最喜欢的小猫小狗,和小兔等等。第四层造一个大型水池,里面养着鱼,虾。第五层再设计一个大喷水池,每当乐曲想起,喷水池里就能喷出高低不同的水柱,再配上五颜六色的彩灯,多迷人呀!
  我的`梦想啊!好疼啊!原来是自己跌下了床,梦也跌醒了,不过没有关系。明白现在我只要能好好学习,长大后肯定能实现我美丽的梦想,才能设计出这么美丽的空中花园!
  I have a dream, that is the designer I dream, I often for my door open thought, if I could design a sky garden should have much good!
  One night, I became a designer in a dream, my sky garden is designed. I designed the garden has a total of five layers.
  The first layer design a garden. Inside a Chinese rose, lily, and chrysanthemum open all the year round. The second kind of singular grass, there is a very famous grass, grass that is dance. Heard that this dance grass as long as the "listen" to the beautiful music, dancing. Inside the layer 3 design a zoo, with one of my favorite kitten doggie, and rabbit and so on. The fourth layer to build a large pool, raised in fish and shrimp. Fifth floor to design a big fountain, music every time remind of, fountain can gushing water of high and low, deserve to go up again the colorful lights, how charming!
  My dream! Good pain! It is his fall out of bed and dream also fell awake, but it doesn't matter. Understand now I want to be able to study hard, grow up is sure to realize my beautiful dream, to design such a beautiful sky garden!
我的梦想英语作文 篇3
  I think different people has different dream .What about you?To be a doctor or a singer and some others.Oh I only want to be happy .I am very sad because I didn't get high score in this exam .I think it is too difficult for me .But no one can understand me .I didn"t smell after that exam .I really want to be happy ,and I can study hard.
  I believe my dream will come true.
我的梦想英语作文 篇4
  Different people have different dreams。 Some people dream of making a lot of money。 Some people dream of living a happy life。 Some people dream of being famous。 Some people dream of going abroad, and so on。 But my dream is different。 Maybe you will get a surprise after you know my dream。
  不一样的人有不一样的梦想。有的人梦想赚很多的钱。有的人梦想过上幸福的生活。有的人梦想能够出名。有的人梦想能够出国等等。但我的梦想是和他们不一样的。明白我的梦想后也许你会很惊讶。
我的梦想英语作文 篇5
  In my opinion, the movie " the pursuit of happyness " is a eaningful film, the hero of the movie is an active man. Though his life was very hard, his wife left because of the situation of their family, his work was also unfortunate, he never gave up and still work hard, then he took care of his little son. He is going after happiness all the time, so his life is running . Time is very importmant to him, he must finish his task on time , or he wouldn't live a steady life , he has to pay the rent and taxes and so on, but he insist on taking every chance to make his life live better and he believe in himself. Finally, he succeed , his part of life in the movie is moving and real.
  I also like the song in the movie very much, it says " the mountains have high places and low places ……"
  Everyone has a dream, if you work as hard as the hero of the movie , your dream will come ture, so I will learn from the hero ---Chris Gardner.
  And I believe my dream isn't far away!
我的梦想英语作文 篇6
  My Dream
  Since I was a little child, I had a dream that I wanted to be a doctor. When I was little, I watched many TV series and movies about doctors. I thought they were so great. Therefore, I made up my mind to be a doctor. In my opinion, doctor is the people who can help patience get out of sickness and pain.I want to be the person who can help others. However, being a doctor needs so much professional knowledge and there is a long way to go. So I have to try my best on my study and go to a good college.
  作文翻译:
  从我还是个小孩开始,我就梦想着成为一名医生。当我还小的时候,我看很多关于医生的电视剧和电影。我认为医生很伟大。因此,我下定决心要成为一名医生。在我看来,医生是可以帮助病人走出疾病和痛苦的人。我想成为可以帮助他人的人。但是,成为医生需要很多的专业知识,还有很长一段路要走。所以我必须努力学习,考上一个好的大学。
我的梦想英语作文 篇7
  My Dream
  When I was alittle child, I had many dreams。 I wanted to be rich, so that I can live in abig and beautiful house. I can go everywhere by car. But now, my dream seems tobe better and more realistic。 I hope I can have a good job. It will not takemuch of my time, although I can't earn much. Every year, I have holidays totravel. Traveling is my favorite and it can reduce my pressure. It's good formy life. Therefore, I hope traveling can be a part of my future life.
  当我还是个小孩的时候,我有很多梦想。我想变得富裕,这样我就能够住在漂亮的大房子里,能够驾车到每个地方。但是,此刻我的梦想似乎更好更现实了。我期望我能够拥有一份好工作,尽管我不能赚很多钱,但是它不会占用我太多时光,每年有假期去旅游。旅游是我的爱好,它能够减轻我的压力,对我的生活有好处。因此,我期望旅游能够成为我将来生活的一部分。
我的梦想英语作文 篇8
  Different people have different dreams. Some people dream of making a lot of money. Some people dream of living a happy life. Some people dream of being famous. Some people dream of going abroad, and so on. But my dream is different. Maybe you will get a surprise after you know my dream.
  I have a wonderful dream in my heart. It's to speak English very well. Since English is everything for me. English is my best friend. English is my soul. English is my power. Without English, I'm nothing at all. Nothing. Now, I can think in English, speak in English, and write in English. Some people think I'm an Indian. Some people regard I'm a Pakistan. And some people even consider that I'm an Egyptian. But if I could speak English as good as an American, my future would be brilliant. So I work very hard.
  翻译
  不同的人有不同的梦想。有些人梦想赚很多的钱。有些人梦想过上幸福的生活。有些人梦想能够出名。有些人梦想能够出国等等。但我的梦想是和他们不一样的。知道我的梦想后也许你会很惊讶。
  在我心中有一个美丽的梦想。那就是说一口流利的英语。因为对我来说英语就是我的一切。英语是我最好的朋友。英语是我的灵魂。英语给予我力量。没有英语,我什么都没有。什么都没有。现在,我可以用英语的方式思考,用英语说话,用英语书写。有些人以为我是印第安人。有些人以为我是巴基斯坦人。有些人甚至认为我是埃及人。但如果我能说英语能像美国人说的那么好,我的未来会很美好。所以我很努力学习。
我的梦想英语作文 篇9
  Everyone has his own dream, and each are not identical. My dream is to be a glorious people's teacher, use white chalk to impart knowledge, to take care of students with broad mind.
  I am the students and teacher in the study, but in life I is of concern to their friends.
  I in to the students in the class, must be combined with the content of the textbook, told them one after another interesting story, to fill the whole classroom with laughter. Next class, I will be on time class is over, let the students make full use of the recess this precious ten minutes, to play, go to bask in the sun, let them in a more full spirit to meet the next class.
  After class, I rarely few homework, get the kids to recall the knowledge that the day will be ready to go out to play. Let them play in learning, play high school.
  I also want to lead the students to observe the secrets of nature in nature: watching ants and how to communication between the ants; See how insects crawling; Take a look what the grass can blossom, which can't... Let the students into life, understand the nature.
  In order to this dream, I must study hard, do a admirable good teacher in the future.
  每个人都有自己的梦想,而且各不相同。我的梦想是当一名光荣的人民教师,用洁白的粉笔来传授知识,用博大的胸怀来关爱学生。
  在学习上我是学生们的严师,但在生活上我却是无微不至地关心他们的大朋友。
  我在给同学们上课时,一定结合课本的内容,向他们讲述一个又一个生动有趣的故事,让欢笑声充满整个教室。下课时,我一定会按时下课,让学生们充分利用课间这宝贵的十分钟,去玩玩,去晒晒太阳,让他们以更饱满的精神去迎接下一堂课。
  课后,我会布置很少很少的作业,让孩子们回忆当天学过的知识就可以出去玩了。让他们在学中玩,玩中学。
  我还要带领同学们到大自然中观察自然界的奥秘:看蚂蚁与蚂蚁之间怎样交流;看昆虫们怎样爬行;再看一看哪些小草能开花,哪些不能……让同学们走入生活,了解自然。
  为了这个梦想,我一定要好好学习,将来做一名令人敬佩的好老师。
【【热门】我的梦想英语作文九篇】相关文章:
【热门】我的梦想小学作文09-20
我的梦想小学作文【热门】09-19
简单英语作文我的梦想12-20
【热门】梦想的英语作文4篇12-26
我的梦想英语作文4篇12-10
【热门】我梦想作文三篇03-01
我梦想的家初三英语作文10-15
【必备】我的梦想英语作文三篇04-03
我的梦想英语作文合集八篇03-21
【精选】我的梦想英语作文3篇02-07