高中关于梦想即兴英语演讲稿
  演讲稿是为了在会议或重要活动上表达自己意见、看法或汇报思想工作情况而事先准备好的文稿。在日新月异的`现代社会中,越来越多地方需要用到演讲稿,为了让您在写演讲稿时更加简单方便,下面是小编帮大家整理的高中关于梦想即兴英语演讲稿,希望能够帮助到大家。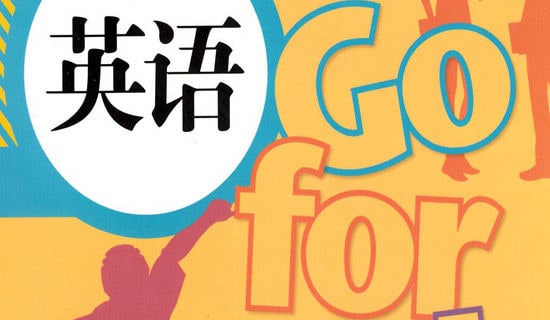 高中关于梦想即兴英语演讲稿1
  good afternoon:
  honorable judges,dear teachers and close friends.i'm very glad to stand here to share my speech with you.today i'm going to talk about dreams.
  everyone has a dream.
  martin luther king had a dream-and we can all recall his civil rights speech.phil knight had a dream-and now the whole world knows his nike slogan"just do it"!
  i also have a dream,but not only a simple one.
  when i was in primary school,my dream was that i would be a doctor when i grew up.i'll be the first person who produces a new medicine.this kind of medicine can make teachers relax when they are busy correcting their students' exercises and preparing their lessons.because one day when i woke up at midnight,i found my father,a senior chinese teacher,was still busy with his work.i was deeply moved.i wish my father could be healthy and relaxed every minute.
  now i'm a senior grade two student,all my classmates and i are working hard,we all know the college entrance examination which will come in the year of is a big problem for us.we must study harder and harder in order to go to a good university,then when we finish our school,we can find a good job in society.my dream is also that.though now i'm not good at study,i'll try my best.
  i know fantasy is hard to come true,bue dream can.
  i'll work hard for my dreams,i'll never give up.
  thank you!
高中关于梦想即兴英语演讲稿2
  every one has his own dream.when i was a little kid ,my dream was even to have a candy shop of my own .but now ,when i am 16 years old ,standing here ,my dreams have already changed a lot.
  i have got quite different experience from other girls.while they were playing toys at home,while they were dreaming to be the princesses in the story .i was running in the hard rain,jumping in the heavy snow,pitching in the strong wind.nothing could stop me ,because of a wonderful call from my heart -- to be an athlete.yeah ,of course ,i'm an athlete,i'm so proud of that all the time .
  when i was 10 years old ,i became a shot-put athlete.the training was really hard ,i couldn't bear the heavy shot in my hands .but i always believe that "god only help those who help themselves".during those hard days,i find i was growing more quickly than others of the same age.to be an athlete is my most correct choice.but,i quit my team after entering high school because of a silly excuse.i really didn't want to stop my sports career anyway.
  today i say to you my friends that even though i must face the difficulties of yesterday ,today and tomorrow .i still have a dream .it is a dream deeply rooted in my soul.
  i have a dream that one day ,i can run,jump and pitch just like i used to be.
  i have a dream that one day , i can go back to my dream sports and join the national team.
  i have a dream that one day ,i can stand on the highest place at the olympic games.with all the cameras pointing at me.i will tell everyone that i'm so proud to be a chinese athlete!
  this is my hope .this is the faith that i continue my steps with!!!
  with this faith ,i will live though the strong wind and heavy rain ,never give up !
  so let victory ring from my heart,from all of you.when we allow victory to ring .i must be the one!
  in my imagination,i'm a bird ,a magical bird.i carry my dreams all with me by my big wings. i fly though the mountains ,though the forests ,over the sea,to the sun ,the warmest place in the aerospace!
  every night ,i have a dream ,i see a girl ---smiling
高中关于梦想即兴英语演讲稿3
  I have a dream that one day every vally shall be exalted, every hill and mountain shall be made low, the rough places will be made plain, and the crooked places will be made straight, and the glory of the Lord shall be revealed, and all flesh shall see it together.
  Wow, what a dream it has been for Martin Luther King. But the changing world seems telling me that people gradually get their dreams lost somehow in the process of growing up, and sometimes I personally find myself saying goodbye unconsciously to those distant childhood dreams.
  However, we meed dreams. They nourish our spirit; they represent possibility even when we are dragged down by reality. They keep us going. Most successful people are dreamers as well as ordinary people who are not afraid to think big and dare to be great. When we were little kids, we all dreamed of doing something big and splashy, something significant. Now what we need to do is to maintain them, refresh them and turn them into reality. However, the toughest part is that we often have no ideas how to translate these dreams into actions. Well, just start with concrete objectives and stick to it. Don't let the nameless fear confuse the eye and confound our strong belief of future. Through our talents, through our wits, through our endurance and through our creativity, we will make it.
  Hold fast to dreams, for if dreams die, life is a broken-winged bird that cannot fly. Hold fast to dreams, for when dreams go, life is a barren field frozen with snow. So my dear friends, think of your old and maybe dead dreams. Whatever it is, pick it up and make it alive from today.
【高中关于梦想即兴英语演讲稿】相关文章:
英语演讲稿梦想10-09
梦想英语演讲稿08-17
关于高中英语演讲稿09-11
高中关于梦想的议论文06-17
梦想英语演讲稿6篇12-21
英语演讲稿梦想6篇12-18
梦想英语演讲稿 4篇10-24
梦想英语演讲稿(4篇)09-16